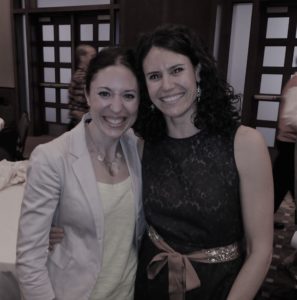 I have talked to plenty of patients over the years who have been a little bit confused about the difference between an orthodontist and their general dentist.  In some cases, when the patient's dentist does some orthodontic treatment, they will even tell me, "Well, my dentist is also an orthodontist." And I can see why they're confused!
Dentists are the go-to providers for several types of procedures.  For example, routine maintenance visits with your dental hygienist are nearly always performed at your dentist's office.  The dentist is likely the person who should repair cavities, extract some teeth, and often provides restorations like crowns, bridges, and dentures. While this is the bread and butter of basic dentistry, they are also trained to perform treatment for all types of problems including root canals, minor surgeries like tooth extraction, periodontal treatment, and orthodontics.  Each dentist provides these treatments at their own level of comfort, preference, and expertise, often depending on what type of additional training they have chosen to pursue.
However, there are also specialists for each of these types of treatment who limit their focus to exclusively work in their one area of dentistry.  As a result of their additional training and limited focus, these specialists are generally the best equipped to handle a wide variety of cases from minor to severe.  They will usually have a vast array of treatment options and tools at their disposal because their practices are focused very specifically on addressing the problems of their specialty.
An orthodontist, as well as all other dental specialists, begins their training by completing the four years of dental school.  After dental school, each new doctor can choose to begin practice as a general dentist or to enter a residency program either to enhance their skills as a general dentist or to enter a specialty like the ones I mentioned above.  To become an orthodontist, a dentist must complete a full-time residency of 2-3 years after dental school.  During their residency, they spend time learning theories on tooth movement, becoming familiar with the most up to date tools of the trade, understanding the biomechanics of tooth movement, and most importantly, treating lots of orthodontic cases alongside trained faculty members.  Upon completing residency, these doctors are well-prepared to diagnose and treat almost any type of bite problem and even some facial deformities.  They are also trained to work on teams alongside the patient's general dentist and in some cases surgeons, periodontists, and other specialists when the situation calls for a multi-disciplinary treatment approach.
What does this mean to you as a patient?  If you are interested in tooth movement performed by an orthodontist, whether for esthetics or function, we recommend finding an orthodontist in one of a few ways.  First, consider asking your dentist for a recommendation.  You can also try visiting the American Association of Orthodontists' website, mylifemysmile.org, and search for an AAO member orthodontist in your area.  It doesn't hurt to ask friends for referrals as well or to visit good old Google and check out the reviews for local orthodontists.  When in doubt, call the office and ask any questions - odds are they will be happy to help you learn about their office and guide you through the process.
As always, with any questions, please feel free to contact us by email at info@sciotobraces.com or by phone at 614-363-2525
Good luck beginning your braces journey!!