Dr. Bethany and Dr. Liz recognize that each patient is unique, and we pride ourselves on taking the time to get to know you and to truly listen and understand what your orthodontic goals are before we dive into treatment. We believe in providing extraordinary customer service to ensure that your experience is convenient and comfortable.
At Scioto Orthodontics, our most popular treatment options are traditional metal and ceramic braces because they are cost-effective and extremely functional for achieving successful outcomes. Our ceramic braces are extremely aesthetic, and at times can even be used with tooth-colored wires. We also offer clear aligner treatments such as Invisalign®, which is outstanding for patients with specific treatment needs and high aesthetic demands.
We offer complimentary consultations to help patients and parents fully understand their orthodontic needs and options before making a commitment to treatment. This allows us to get to know you, learn about your treatment desires, and help you choose a method that will result in your most beautiful smile.
Visiting Scioto Orthodontics during Treatment
Regardless of the method of treatment you choose—metal braces, clear braces, or Invisalign—you can expect to visit our Hilliard orthodontic office every six to eight weeks for quick adjustments. If you have traditional braces, we will replace your wires, and if you have Invisalign, we will give you the next series of aligners. This also gives us a chance to monitor your progress and make any necessary changes to your treatment plan.
Metal Braces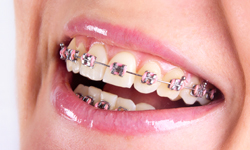 Traditional metal braces have come a long way in the past several years! They are smoother and more comfortable to wear, smaller and less obvious in appearance, and even more highly sophisticated technologically so that they are better at completing your treatment in a shorter amount of time!
Treatment times with traditional metal braces will vary depending on the severity of your bite problems. Treatment may be as brief as a few months or, in severe cases, two to three years.
Clear Braces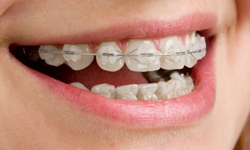 Clear ceramic braces have become much more popular in recent years. Not only do they look better (they're even more aesthetic!), but they are also safer, available to anyone who wants them, and more effective than they once were. Our clear ceramic braces can still be used with colorful elastics so that you can enjoy being either more discreet or having fun with your braces colors!
Clear braces function exactly like metal braces, which means that they allow Dr. Bethany and Dr. Liz to exert greater control over the movement of the teeth when compared to clear aligners. Treatment time is also similar to treatment with metal braces, since they function the same—they only look different!
Clear Aligners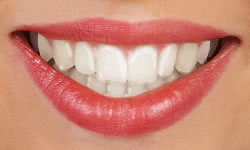 Clear aligners like Invisalign use a series of clear plastic trays that are custom fitted to your teeth to gradually straighten teeth and close spaces. You will change your aligners every week, and each aligner will move the teeth another increment towards alignment. Invisalign can be very convenient when it comes to oral hygiene, as they can be removed every time you brush or floss for greater freedom of cleaning.
Clear aligners are most ideal for patients who have all of their permanent teeth erupted and have minimal bite problems. They are best used for correcting minor crowding or spacing. The perfect aligner patient must be very compliant in order to achieve great results—a commitment to wearing your aligners 22 hours per day is necessary.
Treatment times can vary, just as they do with braces. In some minor cases, aligner treatment may even be quicker! Dr. Bethany or Dr. Liz can assess your bite and smile, and let you know how long your aligner treatment would take.